Demos Batch 2 released
Today is the Winter Solstice down under, the longest night of the year. To celebrate, we're publishing a new batch of homemade demos, then sleeping extra. Syncing our releases with the changing seasons seems natural. You can find this batch, along with the previous one, on our Music page. Enjoy!
Questions?
Q: What does your music mean to you?
K: It means a chance to get out of the house and interact with other humans, make loud noises, and share a tiny piece of my soul.
A: My best song ideas come from the other side, from a timeless realm of wonder and delight. They're echoes from the other side, saying without words, "Read the hints. Come at last."
Q: Is there a hidden meaning in any of your music?
K: Yes.
Q: ...
K: ...
A: ...
Q: Tell us about your next gig.
K: We're playing at the Portland Public House in Kingsland on 8 August. We'll be appearing as a duo, a trio, and possibly a quartet all in one hour long set!
A: Leaving the Mt Eden nest.
Q: Exciting. This next question comes from my seven-year-old niece, who is a fan.
K: Aw, that's cute.
Q: Would you rather kiss a boy or a frog?
A: Pass.
K: Depends if I am in princess mode or not.
Q: Are you two a couple?
[Simultaneously]
A: Yes.
K: No.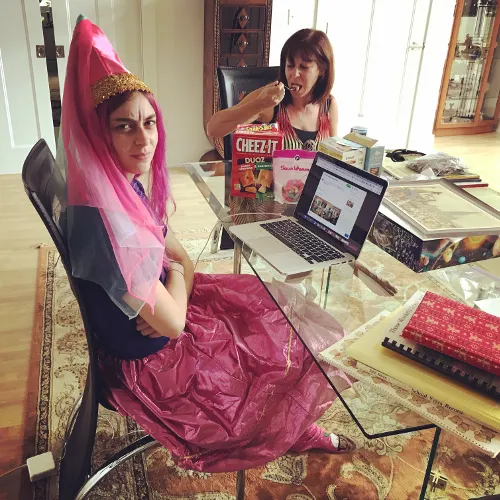 ---
Why no public comments? Public comments take too much time to moderate and maintain, time better spent writing songs or playing outside, but you can email us private comments by clicking the 'Comment' link above.