Welcome
Hello. Are you looking for Paper Dragon? Well then, come in, come in.
About
Paper Dragon is a Mt Eden Unpop™ band from Auckland, New Zealand composed of and by Kate Riegle van West and Alex Raichev. We write all sorts of songs, often set poems to music, and banter a good bit.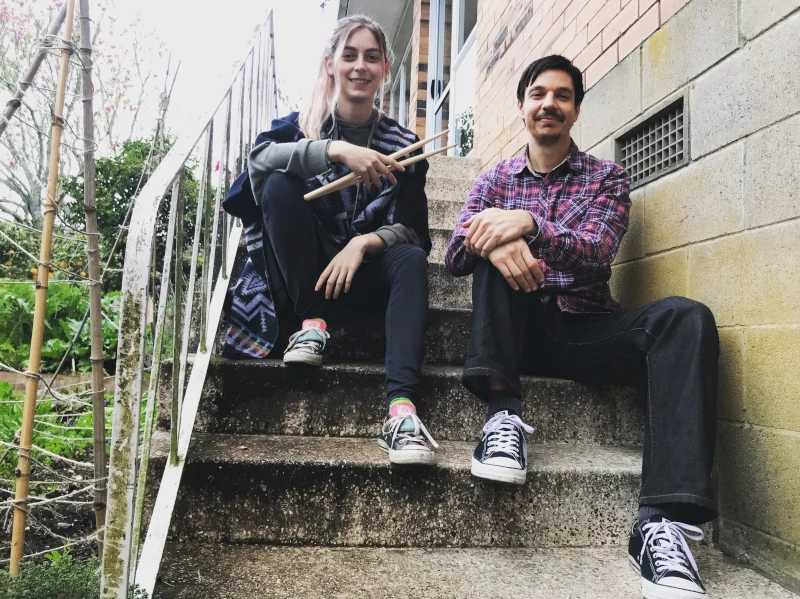 Testimonials
"Sweet sprites, the burden bear. Hark, hark! Bow-wow."
-William Shakespeare
"For they dance and drink and sing, till some blind hand shall brush their wing"
-William Blake
"Through all the lying days of my youth I swayed my leaves and flowers in the sun. Now I may wither into the truth."
-William Butler Yeats, on the coming of wisdom upon listening to Paper Dragon
Contact
You can email us at hello@paperdragon.nz and subscribe to our newsletter by entering your email address here:
FAQ
Q: You describe your music as Mt Eden unpop.
A: Unpop™
Q: Yes, what do you mean by that?
A: I don't know exactly, especially since we have at least eleven fans now. Eclectic? Our songs mix pop, rock, folk, Afrobeat, and Latin in characteristic Mt Eden style.
Q: You set a lot of poems to music. Why is that?
K: Alex's lyrical genius is dumb, so he steals words from dead poets.
A: O 'tis true, 'tis true, and Kate writes all her own lyrics. That's why she's so slow at making songs :-)
Q: Do you play covers?
K: No, we play our own tunes.
Q: Will you play Yesterday by the Beatles?
A: Yes.
Q: Really?
K: No.
Q: If you could be a bean, what kind of bean would you be?
A: Scarlet Runner!
K: Jelly bean! Marshmallow flavored.